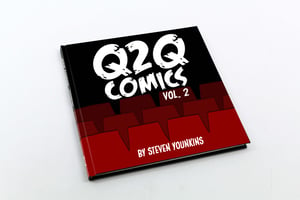 $

20.00
A collection of Q2Q Comics all hardbound together in a f'real book!
Includes comics #221 through #440, commentary by the author for most of the comics, all of the holiday bonus comics from the first 4 years of the comic, a "How to Draw Wuggles" tutorial, and other assorted goodies.
The Kickstarter for the book has been fully funded! Books should be available for pre-order in November 2018, to ship in December 2018.